That's what someone said to us last night, and
they knew what they were talking about.
So let's get right to business.
We said yesterday that we'd explain some of
our icons and inside jokes.
Let's just start with the icons for now, okay?
We're busy too, you know.
Icon #1
Nic Cage/The Weatherman
Origin:
We felt like doing a weather report once, and googled
for a picture. Nic Cage was smiling at us, so we just
went with it.
Icon #2
Snoop Dogg
Origin:
We did a write up about a rumor that Snoop Dizzle was
going to do a show at the Ches-A-Rena last year sometime.
He then just kept stopping back during various other stories.
(Generally involving weed references.)
Icon #3
Lee Greenwood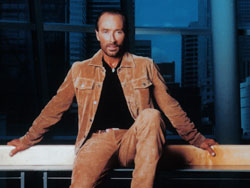 Origin:
The man wrote "God Bless The USA."
Do we need any other reasons?
But seriously, we are a patriotic group, and something
about that song, and Lee's left eye just does it for us.
He will always be our favorite icon.
Icon #4
J-Dub
Origin:
Friends/Contributors to this site were going to Las Vegas,
and we needed something for them to take along. One of
those friends found this little guy, and slapped a Newk shirt
on him. They posed him in front of many great sites of
the city. He has since become a way for us to meet women.
Speaking of J-Dub, here are more pictures of him from
this past Saturday night...
Heading into the Vasta.
Dancing with some ladies at the Vasta.
Getting fresh with the ladies at the Vasta.
J-Dub keeps it legal.
J-Dub always makes the women crack a smile.
~
Thanks again for all the birthday wishes.
See you tomorrow.